01-08-10:
New line-up revealed Since we have been reading few wrong rumours over the net those past days, it's time for us to reveal the new Entropy purveyors of the Merrimack army...
Merrimack has performed for the first time with this new line-up at this year's Party San Open Air.
A.K.: guitar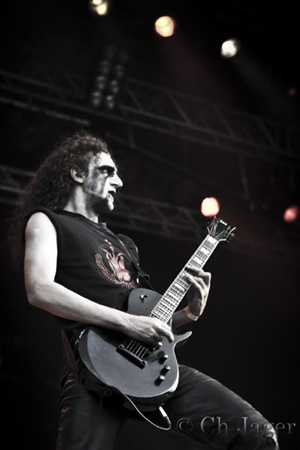 Vestal: vocals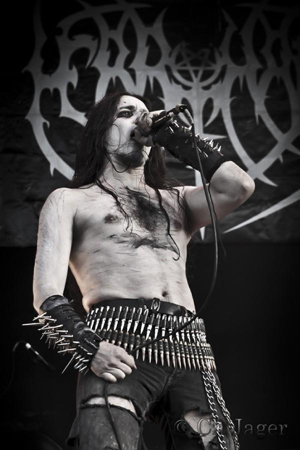 Blastum: drums

--------------------------------------------------------------------------------------
04-09-09:
French black metal institution and MORIBUND recording artists MERRIMACK are confirmed as support for the "U.S. Plague Tour 2009," which will feature headliners MARDUK and also NACHTMYSTIUM, MANTIC RITUAL, and on select dates BLACK ANVIL. This tour will be MERRIMACK's first (and highly anticipated) performances on American soil, all in support of new album Grey Rigorism, released just this week in North America by MORIBUND. Says founding guitarist Perversifier, "We're very happy to finally hit American soil and spread the disease of Grey Rigorism there." Grey Rigorism is already being hailed by critics as one of the year's very best black metal albums, with the well-respected Decibel even calling it a "hollow-horned masterpiece...with a cold, communicable bitterness few modern-day BM hordes have the ability to convincingly convey."
U.S. PLAGUE TOUR 2009
MARDUK
NACHTMYSTIUM
MANTIC RITUAL
MERRIMACK
BLACK ANVIL (appear where noted* , 2nd of 5)

Nov 20 Worcester, MA @ The Palladium *
Nov 21 Montreal, QC @ Les Foufounes Electriques *
Nov 22 Toronto, ON @ Wreck Room *
Nov 23 Baltimore, MD @ Sonar
Nov 24 Atlanta, GA @ The Masquerade
Nov 25 Tampa, FL @ Brass Mug
Nov 28 Austin, TX @ Red 7
Nov 29 Ft Worth, TX @ Ridglea Theater
Nov 30 Tulsa, OK @ The Marquee
Dec 2 Albuquerque, NM @ Launchpad
Dec 3 Tempe, AZ @ The Sets
Dec 4 Hollywood, CA @ The Key Club
Dec 5 San Marcos, CA @ The Jumping Turtle
Dec 6 San Francisco, CA @ DNA Lounge
Dec 7 Portland, OR @ Satyricon
Dec 8 Seattle, WA @ Studio Seven
Dec 10 Denver, CO @ Cervantes Masterpiece Ballroom
Dec 11 Kansas City, MO @ Riot Room
Dec 12 Chicago, IL @ Reggie's Rock Club
Dec 13 St Paul, MN @ Station 4
Dec 14 Detroit, MI @ Blondie's
Dec 15 Cleveland, OH @ Peabody's
Dec 16 New York, NY @ Gramercy Theater *
--------------------------------------------------------------------------------------
21-06-09:
Osmose Productions is proud to announce the european signature with the band Merrimack in co-operation with Moribund records.
"Grey Rigorism", the coming release is set up for September 15th, 2009. It will be released under regular CD and a limited gatefold double LP.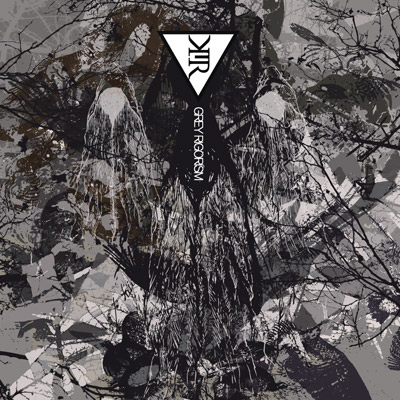 Track listing :
1. The Golden Door.
2. Omniabsence
3. Kirjath-Ra
4. La sainteté du mal
5. Cold earth mourning
6. Grey rigorism.
7. When the stars align
8. Désaveu
9. In the halls of white death
10. By the grace.
Total length : 61 minutes
Recorded, mixed and mastered in Necromorbus Studio by Tore Stjerna.
Booklet artwork made by Seldon Hunt.

Merrimack is pleased to announce the arrival of long time comrade Daethorn to the bass duties, while Terrorizt is back to his vocals position.
Line-up for this release is :
Perversifier / Terrorizt / EsX / Daethorn / Necrolith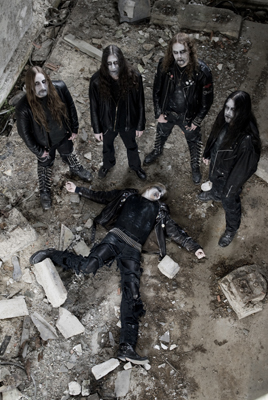 The band is now open for any touring or gig opportunity.
Many more news to come soon.
--------------------------------------------------------------------------------------
06-05-07:
A new video clip of Merrimack has been launched, you can watch it at the following
link : http://www.youtube.com/watch?v=bbaVpPvO_58 on youtube.
Merrimack will play live at the 10th edition of the Under The Black Sun.
More info in the Ritual section
--------------------------------------------------------------------------------------
19-01-07:
The LP version of Entropy and Life Denial is now out ! 500 gatefold LPs with black/red splatter vinyl.
The reedition of Ashes Of Purification CD has also just been released by Nightmare Productions.
Check out the Sacrifices section for more infos.
Here are some quotes from magazines about the album :
"The musicians in Merrimack are musical terrorists, keying in on your secret fears and desires to unlock the code of existence. Like a doorway to another dimension, this Parisian cell unleashes its evil with no responsibility to what might exit from the trapdoor they open. This is the soundtrack to my death" – Metal Edge
"As nightmarish as the envelope-pushing acts of black metal yet as perfect as the originators. A mandatory juggernaut!" – Metal Maniacs
"Of Entropy And Life Denial is another merit of sheer proof that France's black metal scene is one of the most aesthetically potent scenes in black metal today" – Brave Words & Bloody Knuckles
"France's Merrimack has managed to create a depth-ridden campaign of uncomfortable passages affixed to their raw brutality and almost always belligerent sneer. Their destructive visions are smothering" – Unrestrained!
"Sounds HUGE, with big, loud, clear guitars, audible bass and plenty of heaviness to match the blasting tempos and flayed vocals…their musicality and intensity combined are enough to vault them to the top of the scene, a position they rightfully deserve… will be the standard by which such albums will be measured in the future" – Blabbermouth.net [8.5/10 rating]
"Harnessing the traditional brutality of raw black metal and the compositional prowess of its cousin symphonic black metal, French outfit Merrimack fashions a powerfully compelling blade in Of Entropy and Life Denial, a blade sure to pierce even the most impious of hearts" – Explicitly Intense
"A flawlessly produced, precise killing machine…a modern masterwork" – SOD
"You should buy this album if for no other reason than because it's almost a novelty to hear a black metal band sound [this well-produced]…With this album, it's almost like an underground band won a lottery the day before they were scheduled to record the album. It's still got the atmosphere that is particular to that style, but not irritatingly so" – The Grimoire of Exalted Deeds
"Traditional black metal with several nods to DARKTHRONE…One thing that certainly sticks out is the production; it is now leaps and bounds cleaner than the first album, with any speck of grimness wiped away. Luckily, the band still sports a very sick and morbid disposition on the album, regardless" – Dirt Culture
"Complex and intricate but isn't completely polished…The musicianship is very technical and precise, but there still is emotion…I've learned not to judge an album by its cover. This far exceeded my expectations" – About.com [4.5/5 rating]
"Black brutality and unholy searings. Yep, your ears are doomed. And your soul, too…some nasty, heavy, thick, old-school destruction…A demonic sword of musical mayhem that hits fast but isn't afraid for mid-tempo grooves to up the dynamics" – Fishcomcollective.net
"Fast and fuming black metal, we get our dose of mid-paced rhythms designed to please the devil and this is all wrapped up in an excellent production where the level between the vocals, guitars and drums are fine-tuned" – VoicesFromTheDarkside.de
"Just stunning…a truly impressive black metal creation…an excellent chance to catch this great black metal band in top shape" – Metal-Only.com
"Are on a mission to keep the [black metal] genre grounded in the dirt and grime of the soul… for fans of the sick, blasphemous, head-crushing, devil-loving, god-hating, black, black souls" – BlackAngel Promotions
"Heavy, dark, and filled with filthy details. This is how black metal is meant to sound…keeps the listener in an absolute trance-like state of mind with great, fast black metal tracks and funeral chants of doom" – Abhorrent Zine
"Going from typical devastating riffs to more melodic parts, from blasting moments to more melancholic parts, the whole album is built with a lot of good ideas, always powerful, with a particular mood that could be a trademark for the band in the future, based on complex tracks with a lot of changes of tempos and moods!" – Vomit the Soul webzine
"A roller coaster…a must for fans of SARGEIST or fans of high-class black metal" – Minicious Webzine
"Melodic and grim as it comes…totally on the mark…SUMMON meets MARDUK…The guitars are really inventive and impressive" – Absolute Zero Magazine
--------------------------------------------------------------------------------------

26-05-06 :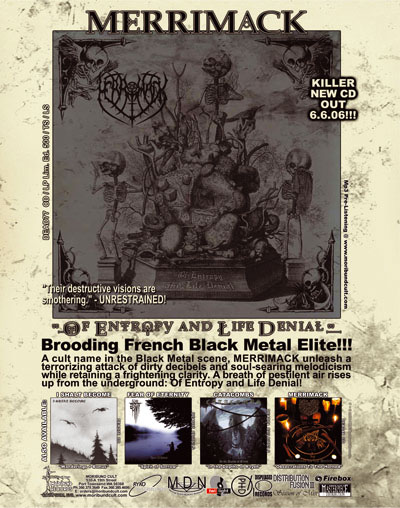 After 4 years of silence, the new Merrimack full length album « Of entropy and life denial » is finally out now. This opus is unleashed by Moribund Cult Records on CD format (Vinyl will come later through the same label). It contains 11 tracks and lasts 44'. Here is the track listing :
1/ ...
(of ashes and purification)
2/ Seraphic Conspiracy
(of the angels and their mission)
3/Melancholia Balneam Diaboli
(of Acedia and her daughters)
4/ Redeem Restless Souls
(of Asmodaï and his takeover)
5/ Insemination
(of Procreation and its consequences)
6/ The birth of a life's sacerdoce
(of nascency and ineluctability)
7/ Descension from life
(of spiritual discipline and metaphysical gravity)
8/ Subcutaneous infection
(of flesh and its decay)
9/ Consecration of the temple
(of the world and its impalment)
10/ Carnaceral
(of disease and decease)
11/ Adiabatic bonds of consanguinity
(of entropy and life denial)
Recorded, mixed and mastered in Necromorbus studio.
The track Seraphic Conspiracy is now avalaible for download :
____________________________

Seraphic Conspiracy (download mp3) (be patient, it's big)
(of the Angels and their Mission)

Children of the Lord in league, walking unseen in the multitude, among the men, whispering words with a voice from above, with a tongue of a snake, and these words are the light of the Lord... Heavenly messengers of coal and fire, keeping hearts beating in vain, emissaries of the shepherd of terror, armed with rusty blunt blades.They speak to souls, they blind the eyes, they hold the testimony of Jesus, cherubs of perdition, celestial guides, keeping sheep away from the path... Heavenly messengers of coal
and fire, keeping hearts beating in vain, emissaries of the shepherd of terror, armed with rusty blunt blades. Bathed and lulled in the warm light of lies, like XanaX for the soul, the truth has died in all spirits, they rejoice and laugh as it burns... Hear their words, may they sound to you as the golden truth...
____________________________
Seremoth is no longer part of Merrimack. The new purveyor of entropy on the bass duty is Dispater, who is also active in Glorior Belli...
--------------------------------------------------------------------------------------
18-12-05 :
We are finnishing the composition and arrangements of the new album « … Of Entropy and Life Denial… ». The band has booked the Necromorbus Studio in Sweden from the 4th to the 22nd of March, and the CD will be released the 5th of June by Moribund Cult...
Some of the track titles :
Seraphic Conspiracy, Reedeem Restless Souls, The Birth of a Life Sacerdoce, Melancolia Bolneam Diaboli, Divine Insemination, Of Entropy and Life Denial...
In the meantime, Ashes of Purification will be re-released on CD by Nightmare Productions, with a brand new artwork, and two live tracks : Ashes of Purification, and Seraphic Conspiracy (which will be featured on the new album). This release will be limited to 666 copies.
The LP version of Ashes of Purification should finally see the light in the next weeks, after a long delay coming from troubles with the label, Goatowarex.

--------------------------------------------------------------------------------------
01-09-05 :

Merrimack will play on the 11th of October in Paris, France,
with Corpus Christii and Glorior Belli.
Check the Rituals Section for more details
--------------------------------------------------------------------------------------
07-07-05 :

Pictures from the Satanic Vengeance Tour Part II with Inquisition
are online on the Icons Section.
--------------------------------------------------------------------------------------
13-06-05 :

The regular LP version of "Ashes of Purification" is now at the pressing plant, and shall be released in July through Gotoawarex Australia : http://slingshot.to/goatowarex

A tape version, limited to 1000 copies, will be released at the same time via Satanic Propaganda Records / Sweden : http://web.telia.com/~u31243422/spr/
--------------------------------------------------------------------------------------
New Merrimack tshirt available, in all sizes...
Released by Melancholia Records (Fr), for more infos click on the image above :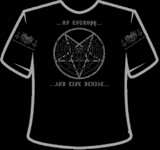 --------------------------------------------------------------------------------------
Forthcoming album "... of Entropy and Life Denial" :
5 tracks have already been composed for the new full lenght album "… Of Entropy and Life Denial… ", which will be out on Moribund Cult.
Some of the song titles are : "Redeem Restless Sould", "Seraphic Konspiracy", "... Of Entropy and Life Denial...", etc...
--------------------------------------------------------------------------------------

Next releases-reissues :
Some discussions are engaged with Elegy Records to repress a special edition of the debut album "Ashes of Purification", including a bonus video. This shouldn't see the light before the release of the new album through Moribund though.
The regular LP version of "Ashes of Purification" will be pressed through Goatowarex, Australia, who had already done the picLP version. A total new artwork is being done for this special release.